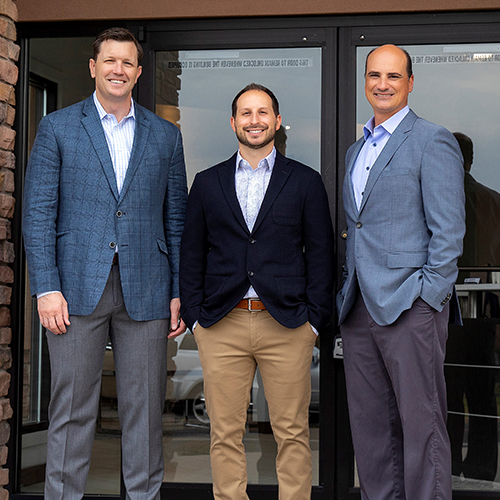 All endodontists are dentists. However, less than 3% of dentists are endodontists! To become an endodontist, a dentist must complete an additional two or more years of schooling and training beyond dental school. This additional training focuses on how to diagnose tooth pain and perform root canal treatments and other procedures and treatments dealing with the interior structure of the tooth.
Why Choose an Endodontic Specialist in Centennial or Parker, Colorado?
Learn why an endodontist's advanced training, specialized procedures and techniques, and most updated technology make them the best choice for saving your natural teeth through root canal therapy:
Advanced education – In order to become an endodontic specialist, a dentist will need to go through two to three years of additional education in an advanced specialty program once finished with dental school. During this advanced education, they will learn more about diseases that affect the dental pulp and how to treat them.
Specialized expertise – Becoming a specialist means that the endodontists here at Syrpes & Pangborn focus exclusively on endodontics. We perform up to 25 root canals each week while a general dentist may only perform one or two. You know you're receiving the best in endodontic treatment because it's what our entire practice is dedicated to!
Pain management – Lastly, it's very important to us that our patients are comfortable during their endodontic treatment. Because of this, we offer many sedation options to ensure you won't feel pain or anxiety during your procedure.
Here at Syrpes & Pangborn, we can provide you with quality service and dental care, as well as a comforting atmosphere and the benefits that come with our years of training and education.